NTT and Cisco launch IoT as-a-service for enterprises
Fri, 19th May 2023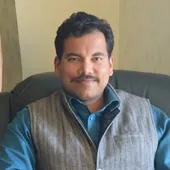 By Gaurav Sharma, Journalist
NTT, an IT infrastructure and services company, and Cisco, a technology provider, have announced a collaboration to develop and deploy joint solutions that pragmatically support large organizations' sustainability goals. Leveraging NTT's Edge as a Service portfolio and Cisco's IoT capabilities, solutions developed by the two companies will offer real-time data insights, enhanced security, improved decision-making, and reduced operational costs through predictive maintenance, asset tracking, and supply chain management capabilities.
The companies will deliver solutions that combine NTT's Managed Services expertise, real-time analytics, automation capabilities at the edge, and the management of complex IT environments with Cisco's IoT capabilities, including Low Power Wide Area Networking (LoRaWAN).
NTT has bolstered its IoT consulting and services business, bringing together more than 1000 practitioners and 100 use cases in areas such as connected cars, fleet management, predictive maintenance, smart cities, digital twins, connected factories, utilities and more. In addition, NTT has already trained more than 500 Cisco sales experts to accelerate its combined capabilities and go-to-market efforts.
The global IoT market is expected to grow 19% in 2023, with a potential market size of US$483 billion by 2027.
"We are accelerating our IoT business initiatives to deliver a powerful portfolio of repeatable services that can be tailored to meet customer demand for these kinds of solutions. We're in a unique position," says Devin Young, SVP of Group Enterprise IoT Products and Services at NTT.
"We are excited to work together to accelerate our customers to this IOT-as-a-Service model so they can quickly realize business benefit across industries and the globe," adds Samuel Pasquier, VP of Product Management, Industrial IoT Networking, Cisco.
NTT and Cisco are developing solutions, and go-to-market offers focus on industries such as manufacturing, transportation, and healthcare, with a growing demand for edge computing and IoT solutions.
The two companies are deploying this advanced "ruggedized" service to several customers, including Compagnie Intercommunale Liégeoise des Eaux (CILE), a public water distribution company located in Belgium.
NTT and Cisco have deployed LoRaWAN sensors across CILE's infrastructure to provide remote visibility, improving operational efficiencies related to water quality, consumption, distribution, and maintenance.
The solution also includes advanced technologies such as smart distribution networks, remote reading through smart meters, the smart grids for remote management, connected IoT objects, and AI delivered as a managed service. The network also provides the building blocks to support other sustainability use cases such as waste management, parking management, water quality and street light controls.
"At CILE, we provide critical infrastructure for 24 cities in Belgium, which means efficiency, security and reliability are key," says William de Angelis, CIO and CDO at CILE. "With NTT and Cisco's support, we have real-time insights into our facilities and distribution networks, including faster detection of leaks, allowing us to respond to issues instantaneously and expand the network to other sustainability use cases."
To prioritize and scale IOT for clients and partners, NTT has activated an IOT-dedicated business unit, bringing together deep expertise and capabilities from around the globe. The team of 1,000 consultants, engineers, enterprise architects, and sustainability experts will build, deploy, and manage over 100 use cases in connected cars, fleet management, predictive maintenance, smart cities, digital twins, connected factories and more.
"We're doubling down on NTT's IoT capabilities to meet customer demand," continues Young.
"What we're doing is pulling together our collective knowledge and skill sets, and putting the full power of NTT behind it, to better service our customers and the increasing need to outfit or retrofit their organizations with the connectivity and visibility they need to improve day-to-day business operations."