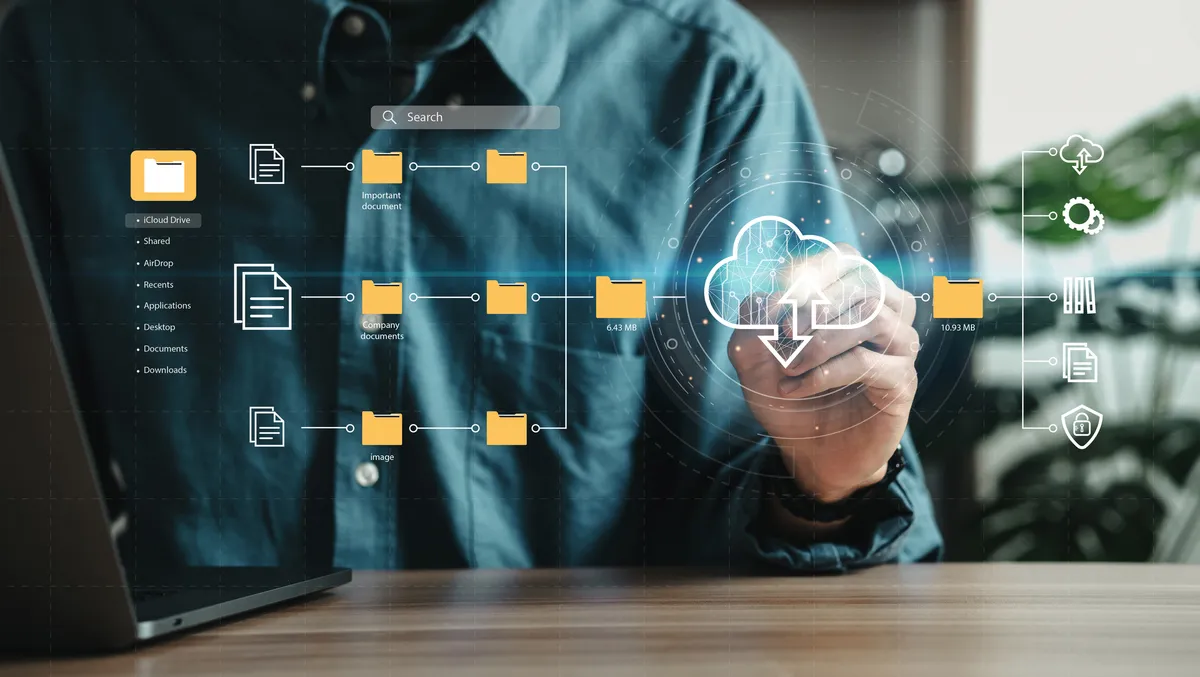 Arktic Fox and Amperity reveal main concerns for marketers
Economic uncertainty has fuelled a seismic shift for Aussie brands to refocus on growth and measurement, with investment in customer data platforms (CDPs) and tackling changes in privacy regulations remaining top of mind for marketers, according to the latest Arktic Fox Digital and Marketing in Focus report.
Now in its third year and formerly known as the Marketing State of Play study, the report, developed in conjunction with Six Degrees and partnership with Amperity, interviewed 230 marketing, digital and eCommerce leaders across Australia. It unpacks how marketing priorities rapidly change in today's competitive, data-driven, customer-first environment.
The growth agenda for Australian brands is one of the top focal points for 78% of digital and marketing leaders and their teams in the year ahead, above developing their first-party data strategy (55%) and brand development and embedding brand purpose (54%). Growth has reached the top priority list since last year, showing the impact of challenging economic conditions.
Despite high growth on the marketing agenda, some 60% of respondents struggle with resourcing and budget constraints, and more than a third (35%) of respondents report their budgets being reduced over the past 12 months.
Balancing short- and long-term priorities remains the primary challenge for two-thirds of respondents, demonstrating the delicate balancing act leaders must perform to deliver rapid performance outcomes and build a vision for the future.
"Given the pressure to grow with budgets being slashed, marketing and digital leaders must now be laser-focused on priority areas and investing for impact. In fact, over half of respondents say better measurement and testing, learning and optimising are the focus in the year ahead to improve performance across their operations," says Billy Loizou, Asia Pacific Area Vice President, Amperity.
Significant change is looming on the privacy regulatory front, and it appears that leveraging third-party cookies may no longer be an option after this year. Yet, despite these shifts, when asked about the key priorities leaders have in the data and analytics space across the next 12–18 months, less than one in four (23%) suggested that a focus on improving their compliance with data privacy was a priority.
Meanwhile, less than half (41%) of brands indicate they have their house in order regarding privacy and consent, suggesting many brands will be caught off-guard by the magnitude of change that will bear down on the industry. Moreover, only 11% of businesses from the study say they have a "clear plan and path" they are implementing when it comes to evolving and adapting to changes in privacy and consent. This finding suggests that leaders may need more time to fully grasp the extent of the changes that will occur and the urgency of preparing for them.
A capability gap in data and analytics skills is holding back businesses and remains a crucial barrier to effective technology adoption. Data and analytics are the most important technical skills gap identified within teams, consistently topping the list for three consecutive years. Measuring performance and outcomes also features prominently in the list of skills gaps. Almost half (47%) say that data and analytics are the most significant technical skills gaps in their team, and only 35% of leaders believe data literacy is strong within their teams.
However, over half of the leaders say customer data strategy and better utilisation of first-party data is a key priority. 59% say they are still trying to embed a more data-driven approach to marketing. Furthermore, half of the respondents (55%) say building a customer data strategy and better utilising first-party data is a top priority. This demonstrates a significant gap between business priorities and capabilities to adapt to the rapidly shifting data-driven marketing landscape.
The demand for CDPs has almost doubled from last year (21% to 40%), with more respondents prioritising investment in this part of their MarTech stack in the next 12–18 months, even as overall MarTech spend is softening.
CDPs are now recognised as a business-wide tool to bring data quality (61% say they need to improve this) and drive personalised experiences (64% say this is a key priority). In addition, CDPs play a critical role in fostering a data-first culture by serving as a trusted, agnostic source for both IT and Marketing teams.
However, platform integration remains the most significant challenge teams face, with 35% identifying this as a top concern when managing the MarTech stack. The report also finds that MarTech strategy and implementation is the second most significant skills gap within teams nationwide (38%).
"Privacy regulations and how data is managed/governed across an organisation are being discussed by the C-suite, but teams are failing at understanding what to prioritise. I find it concerning that the number one investment above CDPs is still marketing automation (48%) because the technology hasn't really evolved in that space," says Loizou.
"Further investing or replacing your marketing automation platform for better 'drag and drop' solutions will not solve your messy customer data problems, yet that category still leads the MarTech investment focus for the next 12-18 months. There is a critical need for CDPs to truly solve the messy data problem and increase an enterprise unified view, which will also solve business-wide challenges, not just activation challenges."
"Alignment is critical. Marketers and digital professionals need to connect the MarTech ecosystem to back-end platforms and ensure connectivity between platforms to drive results from their MarTech stack. Developing an effective partnership with IT to deliver common outcomes is key to embedding and integrating platforms and delivering ROI as is building internal knowledge and capability within the team," adds Teresa Sperti, Director of Arktic Fox.
For organisations generating more than AU$100 million in revenues, digital transformation trumped brand development and embedding brand purpose as a key priority, with 55% of leaders suggesting it was one of their top priorities in the year ahead.
Although digital transformation has numerous advantages for businesses, nearly 40% struggle to implement it due to insufficient backing and expertise from their executive teams. This indicates that senior leaders' scepticism, fear, and knowledge gaps hinder essential initiatives and impede progress.
"Today we still see far too many leaders believing that digital is someone's role as opposed to digital capability needing to be embedded across the organisation to become central to the business strategy and operations. When a separate digital or eCommerce function exists that is siloed from the rest of the business, it sends a message that understanding digital is not my job or responsibility and stifles teams' ability to build capability and develop skills," says Sperti.
"Organisations that understand digital and technology at an executive level will win the race to talent and the customer. Investment and resourcing are needed in these departments. And the irony is, data is the language of the executives that will drive the flywheel for further investment," says Loizou.
"The divide between the technology landscape will continue to bring the CTO and the CMO together. The CTO is now very aware that the marketing technology use cases don't just sit inside marketing. Rather, they are intertwined with other areas, such as business insights and analytics, data science and teams assisting with merchandising and financial forecasting, all of which aid in uncovering insights that promote business innovation."