Job move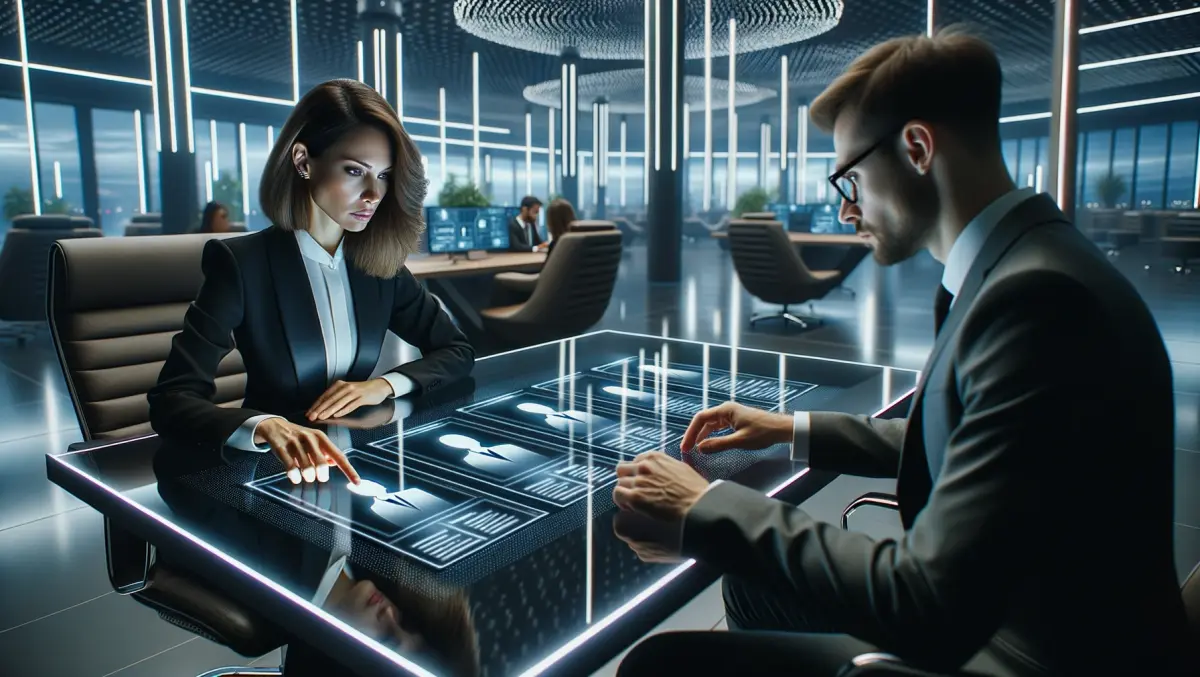 Crayon announces executive leaders in APAC
By Sean Mitchell
Tue, 28th Mar 2023
Crayon, a global leader in IT services and innovation, has confirmed the promotion of three leaders into executive leadership roles for the APAC region. The appointment of these new leaders signals the company's commitment to expanding and strengthening its operations in the Asia-Pacific market, following the acquisition of rhipe in November 2021. Simon Tung, Kate McGorman, and Mathew Howard join the APAC executive leadership team and will be key to the continued expansion of Crayon's presence in the region.
Simon Tung has been announced as General Manager of Singapore. In his previous role as Sales Director, he successfully secured numerous relationships with strategically important customer organizations, contributing to an EBITA growth of over 120% in Singapore. In his new role, Tung will oversee strategic programs for Services, Channels, and People across the combined Crayon and rhipe operations in Singapore. His remit includes developing skillset-based collaborations with channel partners that will deliver additional value into the joint ecosystem. "As General Manager, I aim to strengthen our partnerships and help our end customers and channel become more competitive through the development of new business capabilities," said Tung.
Mathew Howard will spearhead Crayon's growth in the Australian market in his new capacity as General Manager of Australia. Howard joined Crayon as Senior Director, ANZ Direct Sales, and rapidly developed significant collaborative and commercial opportunities within the Crayon customer and partner base. In his capacity as General Manager for Australia, Mathew will leverage over two decades of industry experience to guide continued investment in the Crayon services organization and in the skillsets that underpin its success. "As General Manager, I'll ensure that we focus on our people, our partners, and our customers. We have some of the greatest minds in the industry working for Crayon and an amazing culture," said Howard.
Kate McGorman has been promoted from Director, Alliances and Cloud to become the Regional Vice President of Alliances. McGorman will lead the integrated Alliances team in its charter to strengthen and grow strategic partnerships, foster co-innovation, and facilitate collaboration across the region. McGorman, whose experience is drawn from successful tenures with Microsoft, Telstra, Software Spectrum, and Insight, will ensure the full power of the combined vendor base is focused on delivering results for Crayon's APAC partners and customers. "Leading the combined Alliances team in APAC, my goal is to unleash unparalleled value for our partners and customers by aligning our local and regional markets with Crayon's global vision, and strategically collaborating with our vendors," said McGorman.
The newly appointed leaders will prioritize the operational and structural integration of Crayon and rhipe within their areas of responsibility, ensuring continued market responsiveness and high service standards. Their collective efforts will drive digital transformation, cost optimization, and new opportunities for businesses and partners across the APAC market. Rhonda Robati, EVP of Asia Pacific, expressed her confidence in the team, stating, "Simon, Mathew, and Kate share a vision to put our people and customers first, to help them drive growth, foster innovation, and deliver exceptional service to our customers and partners in APAC. I am inspired by their commitment to our organization and their ability to cater to our combined customer and partner base effectively."
Crayon is a customer-centric innovation and IT services company that provides guidance on the best solutions for its clients' business needs and budget with software, cloud, AI and big data. Headquartered in Oslo, Norway, Crayon has over 3,700 employees across nearly 46 countries. For more information, please contact Ana Pedraza or Almira Anthony.