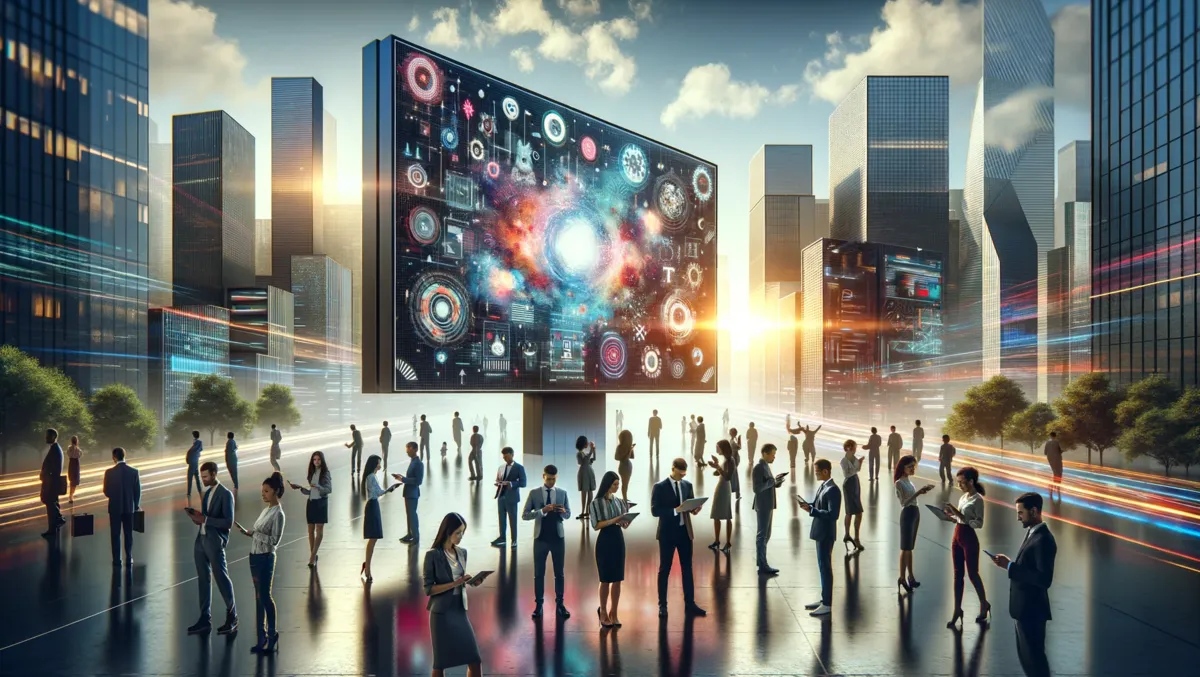 VIOOH and Yahoo collaborate on benefits of prDOOH in marketing campaigns
VIOOH, a global digital out-of-home (DOOH) supply-side platform, has partnered with Yahoo Advertising to publish a whitepaper examining the benefits of programmatic digital out-of-home (prDOOH) within multi-channel marketing campaigns.
The report discloses important outcomes for those utilising prDOOH in their media plans. Primarily, these include the incremental value to the return on investment (ROI) of the total digital media mix, credited to the "priming effect". This is where DOOH plays a pivotal role in preparing consumers for conversions during re-engagements on other channels. Additionally, prDOOH can bolster offline outcomes in terms of sales and footfall due to its eye-catching characteristics and flexibility as a programmatic medium.
The study highlights two successful campaigns from Jones Lang LaSalle in Australia, Singapore, and Hong Kong, and Schroders in Singapore - both of which combined prDOOH and digital channels to enhance online campaign results. The results indicated significantly increased website visitation rates and an 80% overall increase in mobile retargeting click-through rate (CTR) for audiences primed by prDOOH, reaffirming the impact of the offline priming effect on ROI.
A case study in the report underscored prDOOH's ability to drive sales and foot traffic through attention-catching characteristics. Directly through prDOOH, Danone Aptamil in the UK experienced a 15% increase in sales and a 37% increase when combined with digital channels. Similarly, a campaign with Tourism Tasmania showed that prDOOH contributed to a 31% lift in website visits, with the overall campaign responsible for a 51% increase in visitation to Tasmania.
Helen Miall, CMO at VIOOH, states that the whitepaper highlights prDOOH's potential for delivering effective campaigns across upper and lower funnel tactics. She says, "this report highlights its potential for delivering effective campaigns across upper and lower funnel tactics, and how prDOOH can be successfully combined with individual media to drive campaign effectiveness."
The director of Platforms AUSEA at Yahoo, Andrew Gilbert, says, "Programmatic is enabling DOOH to be planned, activated, and optimised alongside other channels", and in today's world, this multi-channel approach to campaign planning has become standard practice for many advertisers. The most popular channels for pairing programmatic and DOOH have been display, audio, and social, according to the report.
VIOOH is known for connecting buyers and sellers in a premium marketplace, making OOH easily accessible. Launching in 2018 and headquartered in London, VIOOH now trades programmatically in 19 markets. Yahoo, on the other hand, is a trusted guide for hundreds of millions globally and provides omnichannel solutions and powerful data to engage with its brands and deliver results.