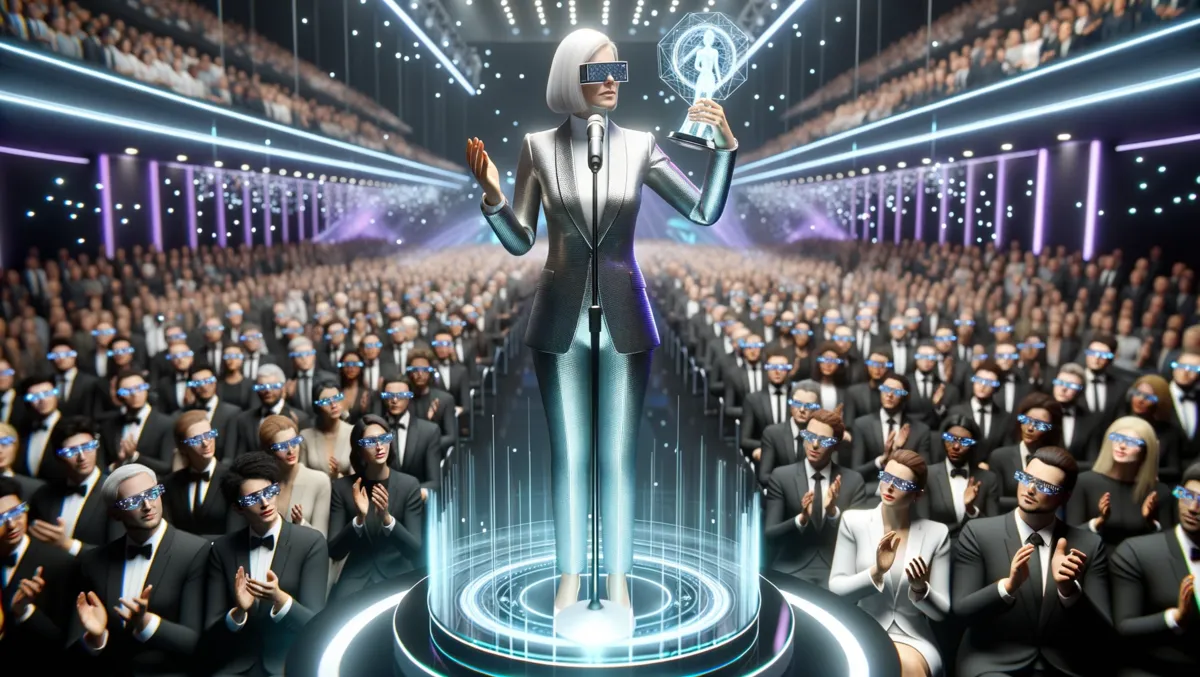 The SaaS start-up behind Love Island wins innovation award
Lumi.Media, an Australian SaaS start-up, has won the award for sustainability and innovation at The Content Innovation Awards. The ceremony took place at the iconic Palais des Festivals in Cannes, France. This honour solidifies Lumi.Media's distinctive role in transforming the global TV and entertainment production scene.
Lumi.Media's Software as a Service (SaaS) collaborative work management platform simplifies and accelerates the content production process by centralising all activities into one platform for busy teams. The platform has been utilised around the globe on shows such as Love Island UK and Australia, 24 Hours in A&E, Luxe Listings Toronto and Sydney, Stars on Mars, Grand Designs, Restoration Australia, and more.
Lumi.Media's CEO, Karen Dewey, expressed her delight and gratitude for receiving the prestigious award. She said, "We are thrilled and grateful to receive this prestigious award at Cannes, and excited to spotlight the innovation and sustainability benefits Australian technology is bringing to the world. This is about reducing waste, reducing duplication, and empowering everyone to do their jobs in a way that maximises collaboration."
Throughout the pandemic, the Aussie start-up came to the rescue of many production companies and is now leading the charge in hybrid work. Lumi.Media's pioneering technology is being adopted globally, powering productions in the US, Canada, the United Kingdom, and across the European Union.
Lumi's platform, built on MS Azure's 100% carbon-neutral cloud infrastructure, eliminates the need for multiple software applications, cuts production hours, and decreases the overall carbon footprint per show, Karen explained.
Louise Bartmann, Series Editor for the ITV Studios documentary series 24 Hours in A&E, praised Lumi's intuitive nature and efficacy. She said, "Within one week of using Lumi, the team was able to see tangible efficiencies and strong benefits. Lumi was so intuitive and easy for the whole team to use. We couldn't believe how smooth it was from the get-go."
Made by producers for producers, Lumi.Media intends to empower the TV and entertainment industry. The platform assists production teams in sharing knowledge, making decisions more efficiently, and ultimately saving budget, duplication of effort and wasted time.
Steve Oemcke, Director of Content, WTFN, said, "Lumi is a powerful and intuitive tool that centralises all our story details from the field through post. We are all Lumi converts and somewhat addicted." Keely Sonntag, Head of Unscripted TV, ITV Australia, echoes this sentiment, stating, "Lumi is basically the holy grail of all of that."
Following the Cannes win, Lumi.Media plans to continue its global expansion. The company recently hired staff in the United Kingdom and European Union and enlisted business development consultants in North America.