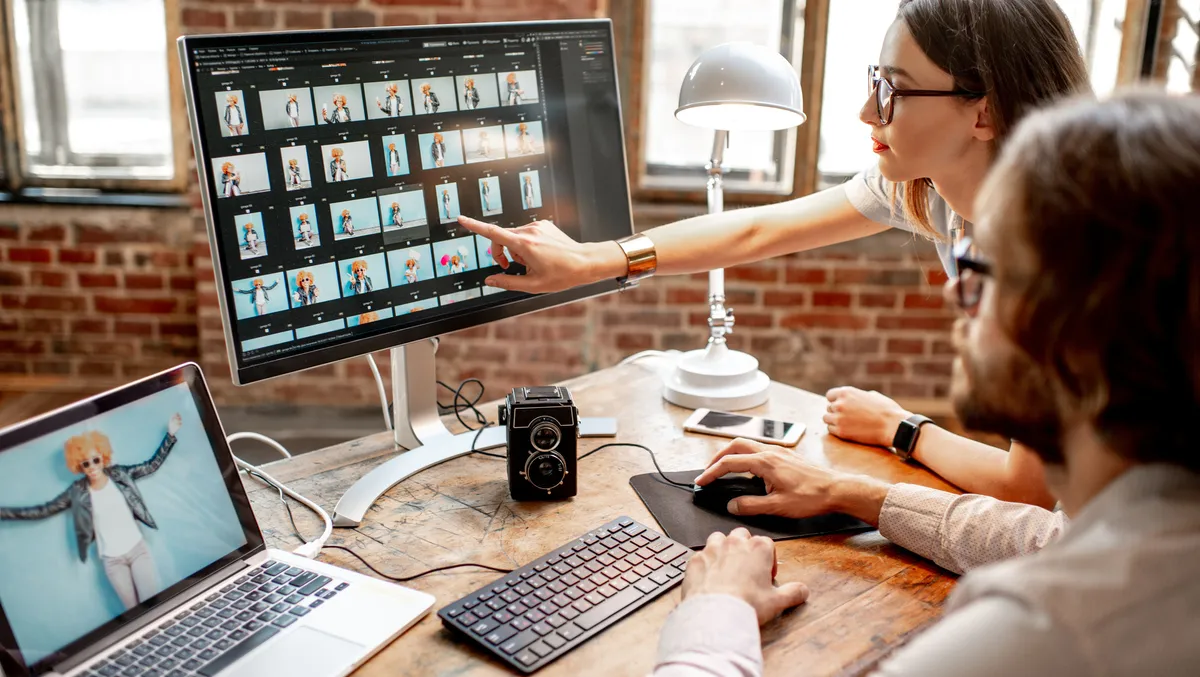 Teaming with Wix and introducing the Adobe Express Embed SDK
FYI, this story is more than a year old
With the expansion of visual communication and storytelling in all facets of life, businesses of all sizes need content that stands out.
Solopreneurs and small business owners are particularly challenged in building their online brands and business in the online space. However, they often lack time and experience with creative tools and resources that help enable them to create pro-quality results quickly and easily.
Adobe Express provides tools to create assets a small business needs: logos, social content, videos, banners, ads, flyers and more. With designed templates, Adobe Stock royalty-free photos, videos, audio, and design assets, Adobe Express provides creators with templates and content to make beautiful content efficiently and confidently.
Adobe has announced they are teaming up with Wix to explore opportunities to bring the best of Adobe Express and the Wix platform to both user bases.
Wix users can use the Wix Media Manager to polish their images for their web pages and, through integration with Adobe Express, enhance the editing process by adding effects, animation, text, shapes, icons and more.
"We are excited to collaborate with Adobe to explore ways in which we can enable our users to use Adobe Express capabilities to enhance the image editing process in our Wix Media Manager," says Yaniv Vakrat, Chief Business Officer, Wix.
"This demonstrates the combined power of the Wix platform and Adobe Express. Together we can help creators and businesses to build an even more design-enhanced online presence."
Adobe's Express Embed SDK, in beta, makes these capabilities possible. The Express Embed SDK is part of Adobe's mission to make creativity possible wherever creators work, whether it's an Adobe app or on other sites.
The SDK includes both the Express Editor and quick actions, powered by Adobe Photoshop and Adobe Premiere Pro, that simplify common, complex creative tasks:
resizing an image for social
removing a distracting background
merging videos in just 1-2 clicks
The SDK is modular and flexible, so developers can choose the capabilities that best meet their user's needs, with contextually relevant starting points for their solution. The Wix Media Manager serves as the hub for making web-worthy visual assets.
"We are thrilled to partner with Wix and explore opportunities to put additional creative tools and content Wix users need where they are already working," says Govind Balakrishnan, SVP, Creative Cloud Services, Adobe.
"Integrating Adobe Express capabilities in Wix's Media Manager is a perfect example of how strategic partners like Wix can offer yet more opportunities for users to create standout content without having to go to another site. And it's another step in Adobe's mission to enable creativity wherever businesses of any size need it."
Adobe has already integrated the Embed SDK's creative capabilities into three of its most popular properties: Adobe Acrobat (desktop and web), Adobe Stock, and the Adobe Creative Cloud desktop application.
"With this latest Wix news, the time for putting high-quality, easy-to-use tools, content and inspiration right where time-crunched creators and small businesses are already working is here," says Aubrey Cattell, VP, Creative Cloud Developer Platform.