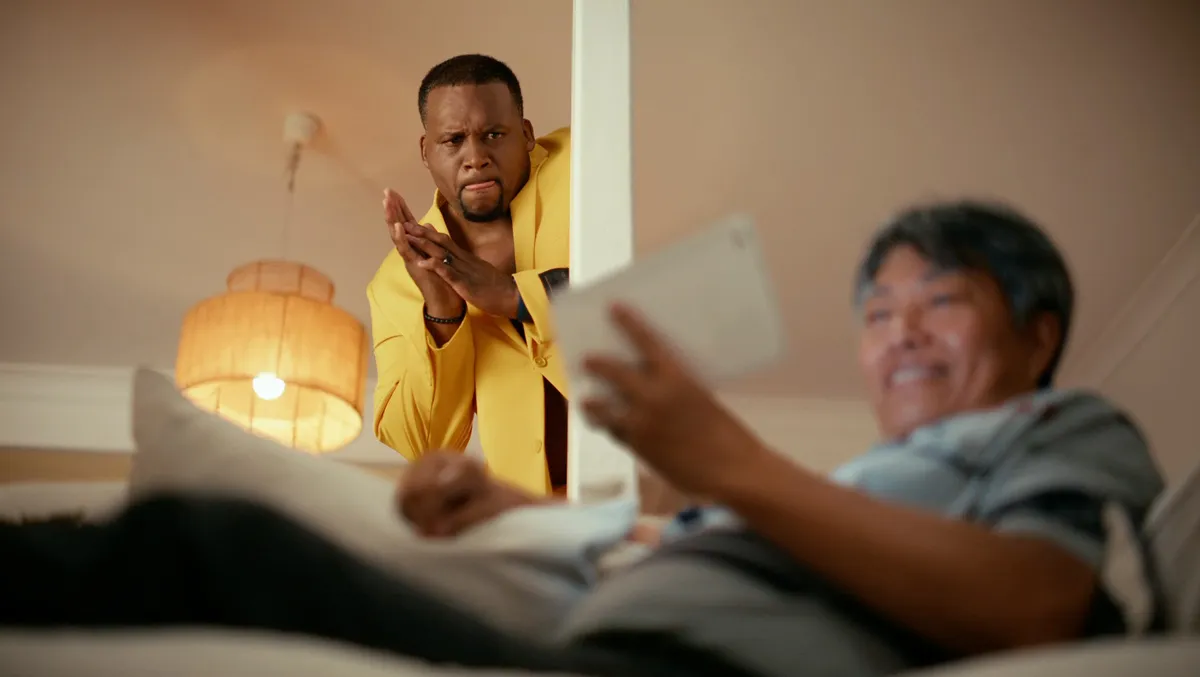 Superloop's first TV ad campaign targets big league telcos
Superloop has launched a new brand campaign, Refresh Your Internet, marking its position as a genuine challenger brand in the Australian ISP market.
The company offers its services to residential customers, SMEs and large enterprises, and this latest pivot positions it as a genuine challenger brand to target organic market growth from the larger telcos.
The Refresh Your Internet campaign is Superloop's first involving a TV commercial, setting an example of the company's commitment to refreshing all areas of its internet offering.
It features former NFL American football player Anthony (Spice) Adams, who became a social media sensation through his memes and his iconic yellow suit.
Advertising agency Leo Burnetts created the commercial, which marks the first campaign under Superloop's new brand launched earlier this year.
Superloop has more than 300,000 National Broadband Network (nbn) subscribers and a team of more than 650 people.
"Superloop has achieved steady and consistent growth for a number of years and now is the time for us to take our brand to the next level," says Paul Tyler, CEO, Superloop.
"Our rebranding and this campaign will provide a strong platform for further customer acquisition, along with opportunities in the Business and Wholesale segments."
Ben Colman, Chief Marketing Officer at Superloop, says the campaign has been designed to showcase Superloop's playful side, as well as demonstrating that the company is a strong alternative to some of the traditional brands.
"We know almost 60% of Aussies have experienced issues with their internet in the last six months," Colman says.
"But despite expecting the unlimited potential of the content we all access on the internet, consumers don't have the same expectation of their providers.
"We want to change that and position Superloop as the ISP [that] unleashes the unlimited possibilities of the internet.
"We've built out our network, we've invested in our team, we've developed game-changing products, and now we're ready to help you refresh your internet.
"We love bringing the internet into people's homes and businesses, and this campaign shows our passion for all things internet and refreshing one of our favourite memes in Spice Adams.
"There is also a nostalgic nod to the early days of the internet where we've refreshed the sound of dial up."
In November 2022, Superloop completed its acquisition of VostroNet, an infrastructure owner and internet provider.
VostroNet delivers high-speed Fibre to the Premises (FTTP) and intelligent Wi-Fi networks for Multi-Dwelling Units (MDU) and broadacre developments serviced with VostroNet fibre networks.
Some of the company's biggest customers include UniLodge, Iglu Student Accommodation, Queensland University of Technology and Sunshine Coast Council for Wi-Fi solutions, as well as Billbergia, CBUS and Consolidated Properties for smart FTTP network infrastructure.
Superloop announced it was acquiring VostroNet in September 2022.