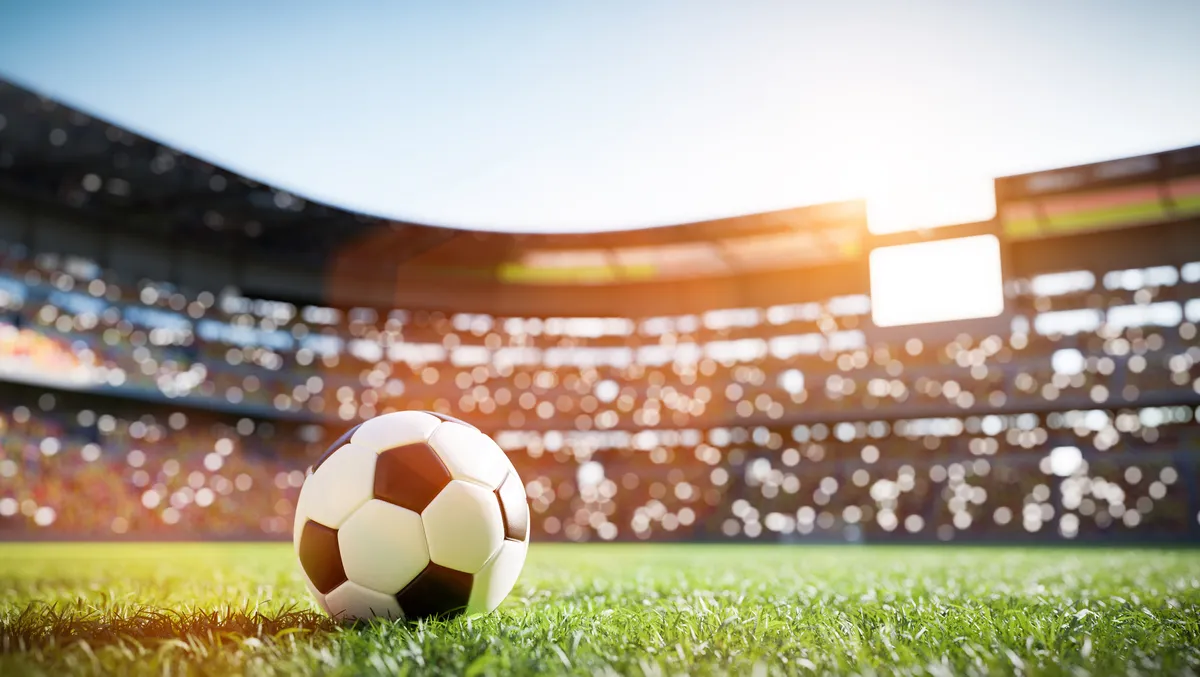 SBS revolutionises viewer engagement during FIFA World Cup with Adobe's Real-Time CDP
In a that has revolutionised the way Australians consume media, the Special Broadcasting Service (SBS) has successfully leveraged the power of first-party data to engage and retain a diverse viewer base during the FIFA World Cup Qatar 2022. This initiative not only brought dormant viewers back to the fold but also showcased the rich tapestry of multicultural and multilingual content that SBS offers.
At the heart of this initiative was the objective to attract viewers to the SBS On Demand platform during the World Cup based on their known behaviour and interests. The campaign also aimed to measure the effectiveness of using first-party data to target potential viewers and identify strategies to acquire active watchers that could be replicated across various verticals.
Richard Marshall, the Head of Enterprise Information Systems at SBS, emphasised the transformation of SBS from a traditional linear broadcaster to a multimedia digital platform. "While we were once a traditional linear broadcaster, we're now a multimedia digital platform facing competition from other digital and streaming services. It's important for us to build loyalty and market our programming to the right audiences," he said.
The World Cup presented a golden opportunity for SBS to promote its diverse programming to Australians from various cultural, ethnic, and linguistic backgrounds. The broadcaster sought to not only attract viewers interested in watching Australia's Socceroos play but also those keen on teams connected to their family or culture.
Brice Vaxelaire, the Audience Data Engineering Lead at SBS, highlighted the role of Adobe Real-Time Customer Data Platform (CDP) in achieving this. "Using Real-Time CDP, we discovered that we could target audiences more effectively using first-party data and better engage audiences with World Cup content — engagement that we hope will continue across all SBS offerings," he noted.
The CDP was instrumental in creating unified profiles by combining consumer identities across devices and systems. This facilitated instant activation and personalisation, enabling SBS to implement several ad campaigns that resonated with the World Cup audience.
Uma Oldham, the Head of Audience Marketing at SBS, underscored the importance of loyalty in the streaming space. "We're excited to start to use the Real-Time CDP to stitch together consistent journeys across channels that keep viewers coming back to SBS," she remarked.
The campaign saw remarkable results, with over 119,000 dormant viewers reactivated and a 93% more cost-effective advertising strategy through the use of first-party data. The click-through rate stood at an impressive 3.82%, indicating a high level of engagement and a promising avenue to convert readers into active streamers across all SBS verticals.
Furthermore, SBS utilised the CDP and data management platform (DMP) to target viewers with house promos focused on retention and encouraging sampling of other On Demand content. Game-specific and language-specific targeting offered contextually relevant content suggestions, enhancing the viewer experience.
Brice Vaxelaire highlighted the broader implications of this initiative. "Real-Time CDP allows us to better communicate the diversity of content that we offer and support our goals of delivering news and entertainment to all Australians," he said.
Looking ahead, SBS anticipates more regulations surrounding personal information due to growing privacy concerns among consumers. The CDP will play a vital role in managing consumer data and consent in one location, facilitating compliance with any forthcoming regulations.
Uma Oldham emphasised the value derived from the use of first-party data, stating, "It was 93% more cost-effective to drive video chapter views with first-party data, and the percentage of first-party data audiences reached through ads was as high as 32%. This drove home the value of Real-Time CDP to attract and activate watchers across SBS."
This initiative has laid a robust foundation for SBS to further engage with multilingual Australians, offering them content in their preferred language and fostering a deeper connection with the diverse Australian populace. It marks a significant step towards realising SBS's goal of being a beacon of multicultural and multilingual news, information, and entertainment content in Australia.