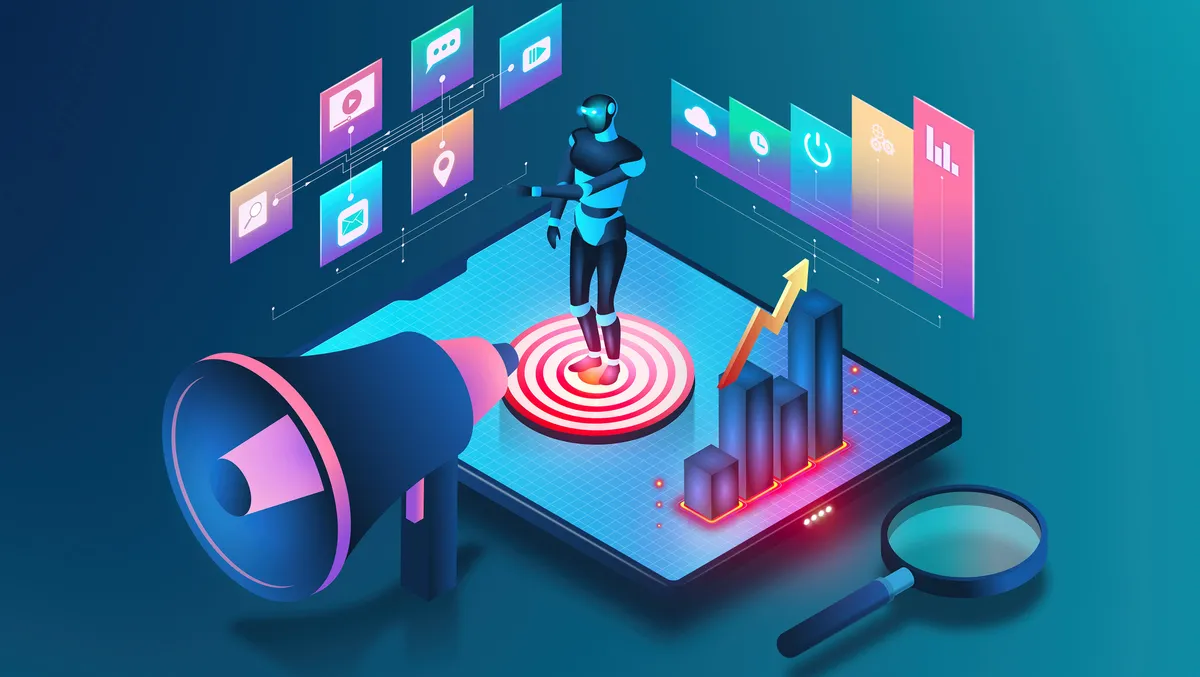 Revolutionise your marketing strategy in 2023 with these AI tools
Don't limit yourself to just ChatGPT. AI technology has transformed the marketing landscape, providing a wide range of tools to enhance productivity, streamline workflows, and revolutionise the way marketers work. If you're a content creator, a marketer, or a business owner, there are numerous AI tools available that can aid you in your day-to-day work.
In this article, we'll take a closer look at the most popular AI tools available in 2023, categorised into audio and video, design, copy and content, and image and content clean-up.
If you're a podcaster, VoicePen AI can transform your audio content into blog posts, providing a new medium to reach a wider audience. For conference calls or virtual meetings, Krisp can help eliminate background noise, making communication more effective. On the other hand, Beatoven can create customised, royalty-free music to suit a brand or project, and Cleanvoice can automatically edit podcast episodes, making it easier to produce high-quality audio content.
For design, Flair offers AI-powered assistance in designing social media posts, presentations, and other content, while Illustroke is a vector image creator that generates images based on a user's preferences. Midjourney creates images from textual descriptions, similar to OpenAI's DALL-E and Stable Diffusion. For those in need of stock photos, Stockimg offers an easy solution, while Looka is an excellent tool for designing logos and brand identities.
When it comes to copy and content, there are several AI tools available that can help you generate high-quality content quickly and efficiently. Copy.ai offers AI-powered copywriting, creating content that drives conversions. CopyMonkey offers another great option for creating high-quality copy, while Ocoya can help create and schedule social media content. Unbounce Smart Copy can help to write high-performing cold emails, and Puzzle is a fantastic tool for building a knowledge base for your team and customers.
For image and content clean-up, Cleanup can remove unwanted objects, defects, people, or text from images, while Inkforall (https://inkforall.com/) can optimise content to help it perform better online.
There are also great tools available for AI data presentations and databases. STORYD is a data visualisation platform that helps businesses create powerful and compelling data-driven presentations that tell a story. SyntheticAIdata is a platform that can generate synthetic data to be used in testing, prototyping, and training models, and Theresanaiforthat is an AI database that provides a wide range of AI solutions to help businesses streamline their workflow and optimise their operations.
2023 brings an exciting era for businesses with a wide array of AI tools for audio and video, design, copy and content, image and content clean-up, AI data presentations, and databases. By leveraging the power of these innovative AI tools, businesses can streamline workflow, transform their work, and ultimately drive productivity. Don't miss out on the opportunity to revolutionise your marketing strategy with these cutting-edge AI tools. So why not take the first step towards transforming your business and give these tools a try today?