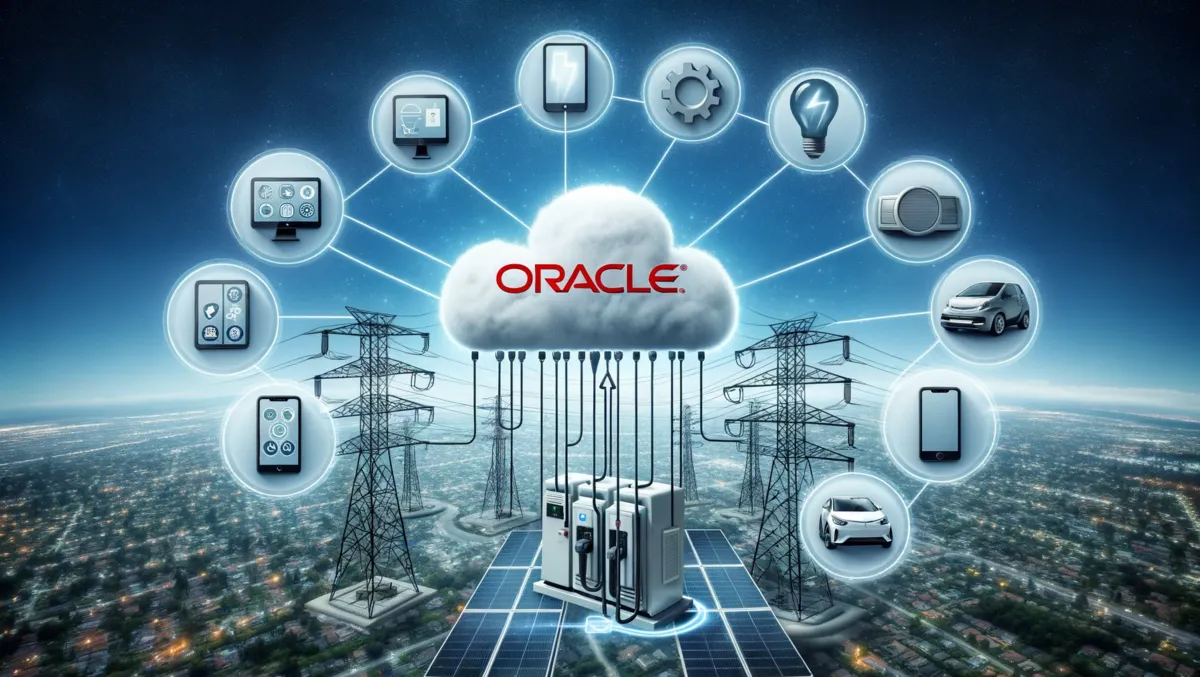 Oracle tops Digital Customer Engagement rankings, says Guidehouse Insights
Leading market intelligence and advisory firm, Guidehouse Insights, has named Oracle Energy and Water as the foremost provider in its report on Digital Customer Engagement and Experience Analytics. The recognition comes in light of Oracle's exceptional performance across a host of vital customer criteria, including product performance, pricing, technology, partners, and vision.
The utility industry is undergoing a transformation, with increasing customer expectations, evolving regulations, and the growing presence of distributed energy resources (DERs) prompting utilities to ramp up their customer engagement (CE) and experience (CX) programmes. Oracle's holistic approach to these challenges has been pivotal, with the company's solutions significantly aiding utilities in achieving their customer satisfaction (CSAT) goals. The Guidehouse Insights report indicated that Oracle secured the top position in all ten criteria assessed.
Michael Kelly, senior research analyst at Guidehouse Insights, highlighted that while energy usage intelligence remains a cornerstone of CE and CX analytics, the strategies are growing to include areas such as smart home optimisation, EV management, and other customer-centric utility services. "Oracle continues to distinguish itself atop this category in notable ways, from the breadth and performance of its integrated customer technologies and cloud services to its investments in solutions for equity and affordability," he remarked.
A significant feature of Oracle's offering is the Opower platform, which merges AI and behavioural science with the utility customer experience. This platform aids utilities in effectively influencing a myriad of customer actions. Moreover, the Oracle Energy and Water suite of SaaS applications enhances the utility's ability to provide personalised services on a large scale.
Creighton Oyler, senior vice president and general manager of Oracle Energy and Water, expressed his views on the recognition, stating, "Guidehouse Insights report recognises Oracle's ability to enable our customers to excel in these areas and deliver measurable outcomes that outshine industry peers."
The report also underscored Oracle's capability to deliver full service from customer to network, enabling utilities to unify data and processes from both customer and grid operations. This unified approach is becoming increasingly crucial as more DERs, such as electric vehicles, integrate with the grid. Oracle's solutions are designed to help utilities leverage these assets while maintaining grid reliability and enhancing customer service.
Oracle Energy and Water's dedication to assisting utilities in navigating a complex grid landscape has not gone unnoticed. The company's efforts have resulted in them securing the #1 vendor position in several of Guidehouse Insights' reports.
This recent analysis by Guidehouse Insights assessed 14 vendors, focusing on their strategy and execution across ten criteria. Oracle's dominant performance in this report reinforces its position as a leader in the utility industry.