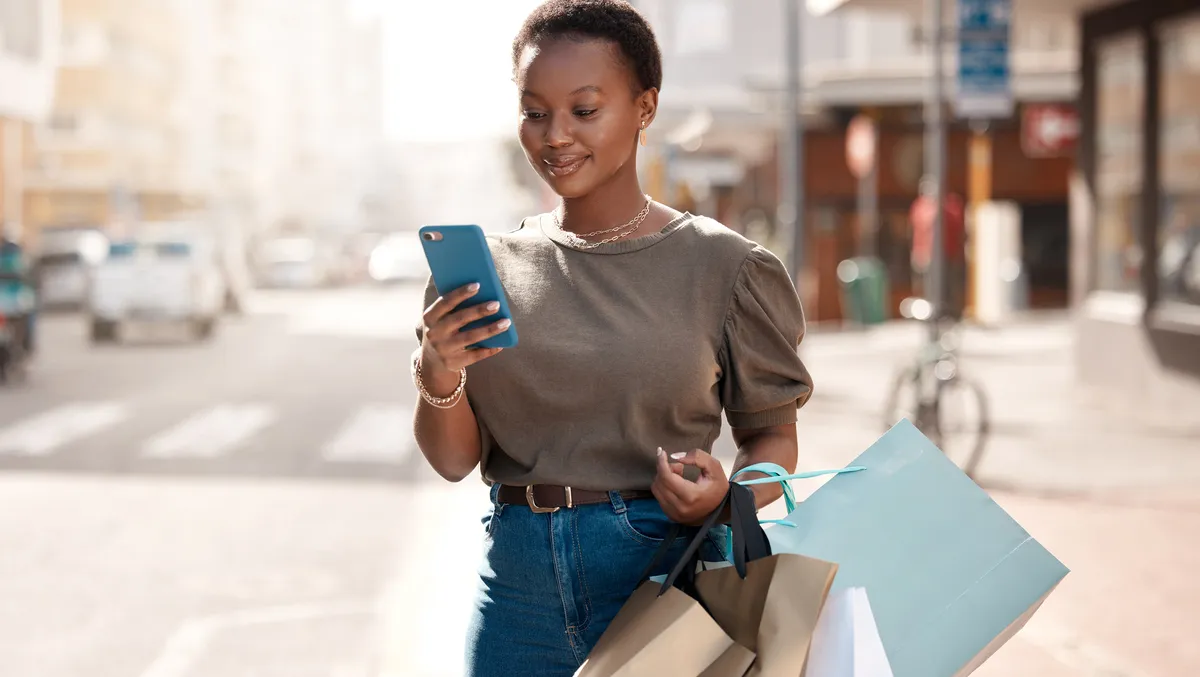 New report finds 49% of Aussies prefer personalised shopping
New research from SOTI has found 49% of Australian consumers prefer to shop with retailers offering an experience based on their personal preferences.
SOTI's new global research report, The Tech Effect: Strengthening the Omnichannel to Meet Consumer Demands, finds retailers that don't use technology to improve online and in-store shopping experiences risk losing customers to competitors faster than in previous years.
Consumer shopping has seen significant changes because of the global supply chain crisis, resulting in limited product selection and turning the retail sector into a hybrid business model.
The report finds that inflation and currency issues have impacted the price of goods globally, and consumer expectations have also increased.
As a result, consumers are now wanting retailers to accommodate their individual shopping needs, both online and in-store.
Consumers also demand more flexibility and want to interact with retailers that have a seamless online and in-store shopping experience.
SOTI's report also finds that 43% of Australian consumers still prefer shopping online, which has grown from 38% in 2021.
While it stresses the importance of eCommerce, the company's research also confirms a lean towards a hybrid shopping model.
This trend is particularly prominent among global and Australian consumers, with 40% of Australians preferring to buy items online and pick them up in-store. This compares with 68% of German consumers wanting to continue shopping in-store.
"It wasn't long ago that retailers could put their different channels in silos and report strong bottom lines," says Shash Anand, Senior Vice President of Product Strategy at SOTI.
"Now, they need to deliver a seamless and personalised shopping journey that can only be achieved through utilising technology to ensure consumers are catered to at every touchpoint.
"Retailers can benefit from a connected and digitised backend infrastructure, as well as mobile tracking technology to instantly offer real-time information, speed up the shopping and checkout process for consumers and give consumers the choice of how they want items fulfilled."
SOTI also found that purchasing processes and fulfilment are important to consumers, with 72% of Australians expecting to know where their order is within the delivery process at all times. This compares with 66% globally.
Additionally, 65% (61% of global consumers) continue shopping with the brands that can provide their goods the fastest, with 72% of Australian consumers going even further to say that knowing a retailer's delivery partner also determines whether they will complete an order.
The top three options for Australian consumers when ordering items are front-door home at 56%, in-store delivery/collection (15%) and in-home delivery (11%).
73% of respondents also say delivery time and speed remain the most important, followed by returns, with 56% stating they are more likely to shop from an online retailer providing multiple options to return a product.
"With delivery charges increasing and delivery options broadening, retailers need to carefully select the right delivery partners to fulfil these heightened consumer expectations," Anand notes.
"In updating both hardware and software across their entire supply chain management processes, physical warehouses and stores, retailers can better inform their consumers of product availability and delivery timelines while ensuring consumers get the most bang for their buck."
SOTI's research also shows the fastest way to lose customers is to have them find out a product is not available in-store, with 41% of Australian consumers saying the products they want to purchase have been unavailable.
Retailers will have to know what inventory is available in their warehouses to address this issue, as well as the timeframe for goods being dispatched and delivered.
"Supporting technologies that enhance levels of inventory forecasting is critical," says Michael Dyson, APAC Sales Vice President, SOTI.
"In warehouses, it is important for retailers to have up-to-date and functioning barcode scanners and mobile computers that can scan and record available stock levels as goods come in and leave the premises.
"Mobile computers can also be used in-store to work through out-of-stock instances. A retail associate can inform a consumer an item is out of stock in-store.
"However, with the right technology, the employee can use the device to record the consumer's details, process a transaction online and have it delivered to their house as soon as possible.
"This can help turn a challenging customer service interaction into a purchase connecting a consumer with the goods they desire."