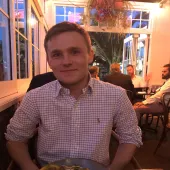 By Mitchell Hageman, Managing Editor
Marketers in APAC are navigating a brand new world when it comes to CDPs, according to new research from Forrester.
A recent report highlights that organisations face a rising imperative to leverage first-party data as they manage rising consumer awareness of data privacy, stricter data privacy rules, and the phase-out of third-party cookies.
As a result, they are investing in tools like CDPs at a rapid rate to make better use of such data and deliver improved marketing and business outcomes.
The report outlines the state of CDPs in the region. It found that Greater China and Southeast Asia are the hottest CDP markets. CDP vendors in APAC generate the most revenue in these two large, populous, fast-growing markets.
It was also found that marketers in these geographies must deal with large volumes of customer data; unique digital ecosystems and market intricacies offer homegrown CDP vendors room to grow. Built on their existing AdTech and Martech offerings, these vendors are rapidly expanding their CDP business in the region.
Retail and financial services were found to be the front-runners in CDP adoption. CDP vendors in APAC tend to generate the most revenue from retail and financial services firms.
Compared with their peers in other industries, marketers in these two verticals have richer customer data assets and are more adept at collecting and using first-party data. Because of this, Forrester says it's no surprise that they're more ready to invest in CDPs. Many vendors also built early CDP use cases for these two industries and have more best practices to share.
Orchestration and automation were found to be the most common CDP types. Forrester divided CDP vendors in APAC into four segments based on their main functionality: orchestration, automation, data management, or measurement. Forrester believes that these are crucial elements in a CDP that help create successful outcomes.
More vendors provide orchestration and automation CDPs than data management or measurement CDPs. Functionality to support campaign orchestration is in high demand among APAC marketers, many of whom have yet to deploy a campaign orchestration tool such as cross-channel campaign management.
Additional research from Forrester's 2021 Global Marketing Survey found that 23% of B2C marketing decision-makers in APAC already use CDPs, and 26% planned to do so in the next 12 months. This showcases the continued drive for the technology and proves that it is needed to help navigate changing customer environments around the world.